FCA's Sharing The Victory Magazine
launches new website


STV magazine now has a new online home!
With easier to read stories and photos, additional
content and helpful links, SharingtheVictory.com
is a great addition to the webFCA network.

In the coming weeks we'll be adding even more
features, content and capabilities. We welcome
your comments and feedback. Let us know what
you think here!
---
Attention College Freshmen

Anxious about life at college?
Read this before you head off for higher education.
more
---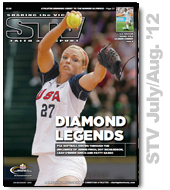 DIAMOND LEGENDS
FCA Softball Greats
Sharing the Victory Magazine
SUBSCRIBE TO STV
STV Featured Wallpaper:
Tynesha Lewis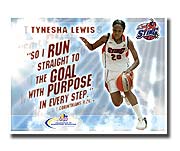 [640x480] • [800x600]
[1024x768] • [1280x1024]

More Wallpapers
and Download Help...
---
Heart of an Athlete

Paul Thomas, defensive end for Tennessee State University, shares on the attribute of meekness more


---
Students' Rights in Public Schools
Legal resources from the American Center for Law and Justice (ACLJ) more


---
Cody Bryant- Little Guy with a Big Heart


This Johnson County High School (Tenn.) senior standout defensive back stands at 5'7", 155 pounds, but makes up for it with a positive attitude that led to him being a first-team all-Mountain Lakes selection last year.
more